Family vacations often cease to be fun when children become bored. Keeping kids entertained and content while traveling can be difficult. However, the United States has many family-oriented destinations that parents and children can enjoy together. The numerous attractions, restaurants, rides, and other forms of entertainment in a single location keeps children busy and happy while offering parents a rare opportunity to relax.
Disney World
Disney World is considered one of the best destinations for young children. It has amusement park rides for all ages — from the Tea Cups to the Tower of Terror. Numerous exhibits and activities appeal to diverse interests. The famous destination also has a a variety of theme parks and water parks: Magic Kingdom, Animal Kingdom, Epcot, Hollywood Studios, Typhoon Lagoon, and Blizzard Beach. No child can really ever be bored at Disney World because it caters to entertaining families and more specifically, the children.
Hershey Park
Hershey Park in Pennsylvania, also known as "the Sweetest Place on Earth," is a well known amusement park that is also fun for young kids. The park hosts a number of family shows, a zoo with over 200 animals, Dutch Wonderland which specifically caters to children under 12 with roller-coasters, water play, mini-golf to name a few. There is also a great garden for the children to explore what nature has to offer. It is beautiful indeed!
The National Aquarium
The National Aquarium in Baltimore draws many visitors yearly including young children. The aquarium reveals some of the Earth's greatest creatures in the form of Australian animals, a variety of amphibians, birds, fish, invertebrates, mammals, and reptiles. Children will be completely fascinated with what the National Aquarium has to offer because of the beauty and diversity of the animals.
Noah's Ark, America's Largest Waterpark
The Waterpark Capital of the World in Wisconsin Dells, is host to Noah's Ark, which is America's largest waterpark. The park consists of such rides as the Black Anaconda, Time Warp, and Scorpion's Tail. By reading the names, it's easy to imagine how intense yet amazingly fun these rides are. The children will love them; most will require some supervision from the parents. The park is becoming a popular destination for the entire family.
Sea World Orlando
Sea World in Orlando is an exceptional destination to see what the marine life has to offer. The children will be captivated by the magnificence of its exhibits and the many shows presented including one starring the famous trained whale Shamu. Children also have the opportunity to interact with the animals and participate in adventure camps according to age. Sea World is a favorite destination for the whole family to enjoy because it brings the ocean to life.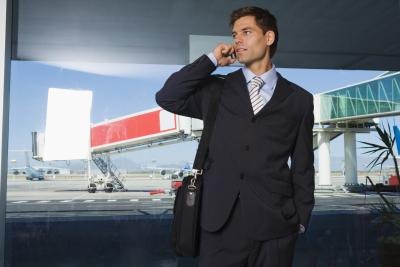 A corporate travel manager is responsible for planning trips for other members of the company. Travel managers must be familiar with the operations and schedules of modes of transportation such as airlines and passenger trains in their home country and possibly overseas. In larger corporations, they may also have the added responsibility of managing a travel department staff.
Stress and Changes
Corporate travel managers typically work in a corporation's headquarters. They spend the majority of their day working at a computer and on the telephone making any necessary travel arrangements. They can often work under stress, especially in a large corporation with many travelers, or in situations where travel plans suddenly change or a trip must be planned at the last minute. Any type of industry might employ a corporate travel manager.
It's a Negotiator's World
Corporate travel managers should possess strong negotiating skills since a large part of their job includes obtaining the best possible rates for travel and accommodations. This involves building relationships with vendors who will offer discounts for repeated use of their services. They also need to be able to work well with all departments within the company. Globalization of the economy requires knowledge of other countries' customs, monetary system and other issues.
Get That Sheepskin
Most corporate travel managers will need at least a bachelor's degree, preferably in a business related field. In some situations, an MBA will be required. It is also helpful to have previous travel industry experience, such as working in a travel agency. Certifications from organizations such as the Institute of Certified Travel Agents can also help the travel manager attain career advancement.
It's A Living
According to Indeed.com, the average corporate travel manager earned $66,000 per year in 2014. Salaries could vary according to organization, experience and location.
Globalization Means Travel
With the continued expansion of a global economy, the demand for the corporate travel manager positions is expected to increase in the coming years. As such, travel managers will need to have a growing awareness of travel procedures, regulations and cultural differences in an increasing number of foreign countries, especially in companies that conduct a large amount of business overseas. Economic downturns increase the need to spend wisely for corporate travel, and the travel manager plays a key role in this area.
The Internet has made it easier than ever to search multiple airline destinations. Many websites—from airline sites to online travel agencies—now allow users to search for more than one airline destination in a single search. You can also search for the best fares on a single airline to any destination—perfect if you have vacation time to burn but no particular destination in mind. Another option is to plot out a trip with stops in several different destinations (also called a multi-segment trip).
Instructions
Many Internet-based travel search engines allow you to see fares to multiple destinations from a single airport or region. Simply plug in your departure airport or city and the travel search engine will look for the lowest fares to all destinations. On some sites, you can sort the results by dollar amount, airline, price per mile and other factors; others allow you to plug in your departure airport and see current deals under a certain dollar amount to many destinations. This type of search is a good way to get a general overview of the current fares to the destinations you are considering. Not all of these sites allow you to book, but they can give you an idea of the fares you can expect when you are ready to book on another site.
If you want to plan a trip that includes stopovers at multiple destinations rather than a simple round-trip between two destinations, book a multi-segment trip. Most booking engines and airline websites will allow you this option; simply choose "Multi-Segment" and input your destination airports and the dates you want to fly. Multi-segment trips do not necessarily cost more than simple round trips—it all depends on the fare rules, which vary widely.
Many websites let you search for the best fare to a given destination within a range of dates. The results are typically sorted by fare and airline, and you can see the fare rules for each fare and the dates the fare is actually available.
If you know what airline you want to fly on, go to its website and select "Multi-Segment" on the flight booking page. Most airlines allow you to book multi-segment tickets with three or more stops, and these fares are not always more expensive than regular round-trip tickets. This option usually requires you to input specific dates for each segment; to search for fares using flexible dates, most airlines require you to book a round-trip or one-way fare.
Online travel agencies offer users the option of searching for multi-segment fares. When you search for multi-segment fares on third-party sites, you will get results for multiple airlines, which can help you find lower fares than you will see when searching on a single airline's website.
As the busy summer car-rental season begins, prices are expected to climb. "In early June through the end of August, these rates will spike," said Neil Abrams, president of Abrams Consulting Group, which tracks the car rental industry. Last July, for example, the average rate for a weekly airport rental of a compact car booked seven days ahead was $369.62, or 56 percent more than the $236.73 charged in March, according to the Abrams Travel Data Index. Here are some tips to keep costs down.
Let go of name brands. Look beyond Avis, Hertz and other big national chains to independent agencies like Payless and Fox Rent a Car. Because of lower operating costs, their cars, which can be found at Web sites like CarRentals.com and CarRentalExpress.com, typically cost 15 to 30 percent less than rentals from mainstream agencies. Another company with an unfamiliar name, at least to most Americans, is the German agency Sixt, which has begun opening branches in the southeastern United States, including in Atlanta, Miami and Orlando, Fla. To boost brand recognition, the company, whose fleet includes BMWs, Mercedes-Benzes and Volkswagens, is offering deep discounts. For example, a Mercedes C-class cost $38.81 a day in late May at Sixt's Orlando airport location, according to a recent search. By comparison, the lowest rate offered by Hertz for the same dates was $50.57 a day for a Kia Rio or similar economy car.
Dig for virtual discounts. Search for discounts and coupons on sites like Promotionalcodes.com and CouponWinner.com, or type in the name of a rental company and "coupon code" into Google to see what turns up. Rental car companies offer discount codes to members of frequent flier programs, and other organizations they partner with, including AAA, Costco and BJ's, so check those sites if you're a member. But don't stop there. Most major car rental companies allow you to combine discount codes with a coupon code. For example, a full-size car from Hertz over Memorial Day weekend at Washington Dulles airport was $255.71 in a recent search. Plugging in the discount code 62455 for United Airlines frequent fliers and Hertz's promotional coupon code, 168210, brought the price down to $160.02.
Track rates through Autoslash.com. This site, which continually checks for lower rates and coupons until your trip date, can be used in one of two ways: You can track the price of a rental booked elsewhere, or you can book directly through Autoslash, which currently works with Payless, Sixt, Fox and E-Z Rent-A-Car, and the site will apply any discounts it finds.
The drawback with the second option is limited inventory. Major companies don't like the idea that Autoslash capitalizes on the fact that consumers can usually change or cancel car reservations at any time without penalty. Dollar Thrifty Automotive Group, as well as Hertz and Advantage, recently pulled its inventory from the site, as my colleague Ron Lieber recently reported. Enterprise, which owns National and Alamo, won't let AutoSlash list its cars either.
Avoid the airport. Off-airport locations are typically cheaper than airport locations, which tend to tack on fees that can raise the price by 30 percent or more. For example, a compact rental from Hertz at Boston Logan International Airport over the Fourth of July weekend was recently listed at $50.49 a day, or $219 a week with taxes at Carrentals.com, a unit of Hotwire. By taking the subway to the Arlington stop and walking a couple of blocks to the local Hertz lot, a traveler could cut costs to $39.98 a day, or $146.65 with taxes for the week.
Reserve the car for longer than you need it. This may sound counterintuitive, but tacking an extra day on to that weekly rental or even adding a couple of hours to extend it over a weekend — with no intention of returning the car that late — can actually lower your rate. The strategy takes advantage of lower prices aimed at leisure travelers who are more likely to travel on weekends, said Marty Paz, a telecommunications manager from Las Vegas who has become something of a car rental pricing sleuth since he began avidly renting cars to pad his frequent flier account. (Last year alone he rented more than 100 vehicles, accumulating a quarter-million miles.)
Mr. Paz said you are essentially tricking the system into thinking you're booking a two-day weekend rental, which typically has a lower base rate, with the goal of returning the car early. For example, the rate for a midsize car rental from Alamo at the Las Vegas International Airport, from noon on Thursday, June 7, to noon on Friday was recently listed on Alamo's Web site for $35.95 (or a base rate of $27.27 plus $11.41 in taxes and fees). But extending the return time to 2 p.m. — two hours after the weekend rates "officially" kick in — drops the base rate to $15.18 a day. Though the overall estimated cost shows an additional $10.12 extra in hourly charges, you can still return the car at noon and get the lower rate, said Mr. Paz, who added, "Oops, you got there early."
Negotiate. Even after you've booked the best possible rate, it can be worth swinging by the rental counter to see if you can finagle your way into a better car. "You don't ask, you don't get," said Mr. Abrams, the rental car consultant. Success with this strategy can depend on everything from the type and number of cars on the lot to the mood of the clerk, he added. But some companies are happy to put you in a bigger, or less popular, vehicle for the cost of a compact — if it's in their interest.
"I frequently need minivans for the volunteer activities I do with teens," said Marty Paz, the car-rental rate hacker, who has noticed by perusing the parking lot that there is often a glut of minivans at one location he frequently rents from on the weekend. "Often times I've reserved an economy car for a Friday and just offered graciously: 'If there's a van, I'll take that. I don't mind,' and for the price of the economy car I get the minivan." (A larger vehicle, of course, will require more fuel.)
Prepay. Taking a page from hotels, rental car companies are offering discounts of up to 20 percent to travelers willing to prepay. In a recent search for weekly rentals at Boston Logan International Airport in mid June, for example, Hertz was offering economy cars for $173 a week at the "pay now" rate. The "pay later" rate was about $30 more. The trade off for locking in a low-rate? Cancellation penalties ranging from $10 with Budget to $50 if canceling within 24 hours with Hertz. And don't forget about Priceline.com and Hotwire.com, which offer deep discounts to travelers willing to be locked into a preset price before finding out the rental car company.
A travel journal is a useful place for kids to store vacation memories, but they are also a way for adults to keep kids quiet in the evening when they are writing in their journals. Kids can make their own personalized diaries or use store-bought journals to write their experiences in.
Store-Bought Travel Journals
You can buy travel journals for kids in stores or online. These store-bought journals already have lines and sections, and you can choose the cartoon character or theme you want. The journals tend to be divided into sections with titles that children fill in. You can buy journals dedicated to kids' travel for under $10 as of 2011.
Printable Travel Journals
If the journals in the store aren't suitable, you can print out journal pages for free from some websites. You can get plain black and white pages for the child to decorate herself, or print out color pages with flower or animal designs. The advantage of printable pages is that the child can choose her own binder.
Homemade Travel Journals
The kids may enjoy making their own travel journals before the family heads off on the vacation. You can buy a colorful small binder folder from a stationery store, along with paper of different colors and an A4 sheet of cardboard. Cut the paper to the size of the folder and use a three-hole punch on the pages. Cut the cardboard to the same size, punch holes in it, and use it as the front and back layer of the journal. Then place the colored paper into the binder, allowing two pages of each color in a row so the kid has enough writing space for one day. Buy sticky transparent pockets from the stationery store, then stick them onto individual pages so the child can press flowers or leaves from the vacation between the pages. The new journal owner can decorate the inside and outside of the folder with stickers and drawings.
Journal Entry Ideas
If a journal has lots of different sections and headings, the child will be able to put lots of detail into the journal, making the vacation memories more accessible. For example, you can have a section marked "What I Ate Today," or a section for "A Fun Skill I Learned." He can dedicate the first page of his travel journal to the list of items he will need to pack, and write the number of souvenirs he bought in the last page of the journal. Keep every fourth page clear of sections so he can glue menus, maps or photographs into the journal.
The question of how light travels through space is one of the perennial mysteries of physics. In modern explanations, it is a wave phenomenon that doesn't need a medium through which to propagate. According to quantum theory, it also behaves as a collection of particles under certain circumstances. For most macroscopic purposes, though, its behavior can be described by treating it as a wave and applying the principles of wave mechanics to describe its motion.
Electromagnetic Vibrations
In the mid 1800s, Scottish physicist James Clerk Maxwell established that light is a form of electromagnetic energy that travels in waves. The question of how it manages to do so in the absence of a medium is explained by the nature of electromagnetic vibrations. When a charged particle vibrates, it produces an electrical vibration that automatically induces a magnetic one — physicists often visualize these vibrations occurring in perpendicular planes. The paired oscillations propagate outward from the source; no medium, except for the electromagnetic field that permeates the universe, is required to conduct them.
A Ray of Light
When an electromagnetic source generates light, the light travels outward as a series of concentric spheres spaced in accordance with the vibration of the source. Light always takes the shortest path between a source and destination. A line drawn from the source to the destination, perpendicular to the wave-fronts, is called a ray. Far from the source, spherical wave fronts degenerate into a series of parallel lines moving in the direction of the ray. Their spacing defines the wavelength of the light, and the number of such lines that pass a given point in a given unit of time defines the frequency.
The Speed of Light
The frequency with which a light source vibrates determines the frequency — and wavelength — of the resultant radiation. This directly affects the energy of the wave packet — or burst of waves moving as a unit — according to a relationship established by physicist Max Planck in the early 1900s. If the light is visible, the frequency of vibration determines color. The speed of light is unaffected by vibrational frequency, however. In a vacuum, it is always 299,792 kilometers per second (186, 282 miles per second), a value denoted by the letter "c." According to Einstein's Theory of Relativity, nothing in the universe travels faster than this.
Refraction and Rainbows
Light travels slower in a medium than it does in a vacuum, and the speed is proportional to the density of the medium. This speed variation causes light to bend at the interface of two media — a phenomenon called refraction. The angle at which it bends depends on the densities of the two media and the wavelength of the incident light. When light incident on a transparent medium is composed of wave fronts of different wavelengths, each wave front bends at a different angle, and the result is a rainbow.
When renting a car, do your homework. You will save cash and avoid overspending on a rental car if you do your research to find the best deals in your area.
Compare Prices.
Compare prices of various rental companies through their websites. Also consider available car makes and models, service fees and location. To get the best — and cheapest — rental car deals, book in advance, because car rental rates tend to rise during holidays and summer. Online travel sites offer competitive rates
Check for Discounts and Rewards
Check for available rewards at various rental companies and choose the best deals. Many groups offer affiliation discounts such AAA and AARP. You may also qualify for a discount though your employer. Some government employers and private firms have arrangements with rental car firms to provide discounts for employees. Check with your employer's human resources office or the rental car company you are doing business with. There are also bonus rewards offered by credit card companies — look for one that provides such rewards. To know which companies are offering promotions, check on coupon aggregator websites such as Zalyn. These companies gather car rental deals and filter them by location and availability dates. Car Rentals provides you with a chance to get the best deals on rental cars from various dealers. Budget Truck enables you to save through rental discounts.
Avoid Airport Rentals
Renting a car from an onsite airport car rental facility is expensive, due to taxes and surcharges. Going offsite may prove inconvenient, but you can save time and money if you map out your route using public transportation before you begin your trip.
Get a Compact Car
Small, economy cars tend to cost less to rent. Be flexible enough to take the least expensive car. To get deep discounts, use websites such as Hotwire, Priceline and Car Rental Hawaii, which all offer discounts on car rentals.
Avoid Add-ons.
To get the most mileage for your money, avoid purchasing add-ons. Use your smartphone's GPS, rather than buying it as an extra service for your rental car. If your own car's insurance covers rental cars, avoid paying extra for rental car insurance — you generally don't need it. Check with your insurance company before going to rent a car. Refuel the car at a gas station before returning it. If the tank has fewer gallons of gas than when you rented the car, the rental company will charge you for the extra gallons of gas you used — often at a higher price than what you would pay at a gas station.
Exhibit an ongoing record of your adventures by creating a travel website and share your journeys with your friends and family or the entire world. Whether you just want to share your travels or you want to make money from your site, design and content are important for keeping your visitors long enough to view your entire site.
Instructions
Find a website host and a domain name. Some travel sites offer a free membership if you register and additional features if you upgrade to a paid plan. Alternately, you can start an independent website by contacting a website host (see Resources).
Design the outline for your site before you leave on vacation if you plan to upload photographs and videos as you travel. Select a simple background that does not detract from your content. Consider using a complementary theme. For example, if you will be posting photos from an island vacation, choose a background that features a beach and palm trees.
Get creative with your photos. The last thing viewers want to see is you, repeatedly, waving at the camera from in front of the most recent tourist attraction you visited. Instead, consider using the panorama feature on your camera to allow them to scroll for a 180-degree view of the scenery.
Capture some action in your videos to make them interesting. Instead of filming the sky, the surf, the beach and then the sky again, wait until Aunt Mary decides to parasail and get it on tape. Use your graphics program to cut out all but the most intriguing parts so website visitors won't get bored.
Separate different aspects of your travels by giving them different pages on your site. Keep each page simple but unique, with only the shots and text that apply to the photos you post. Add a simple caption for every photo, and resist uploading different angles of the same shot. The viewer only needs to see one photo of the sandcastle you constructed.
Locate Internet cafes on your travels, and update your website as you go. Family and friends at home will be waiting excitedly for updates from the newest leg of your journey, so try to upload new information as often as you can.
Include some short stories about the places you visited and the people you met. Keep your text brief, and cover only the most interesting and exciting events.